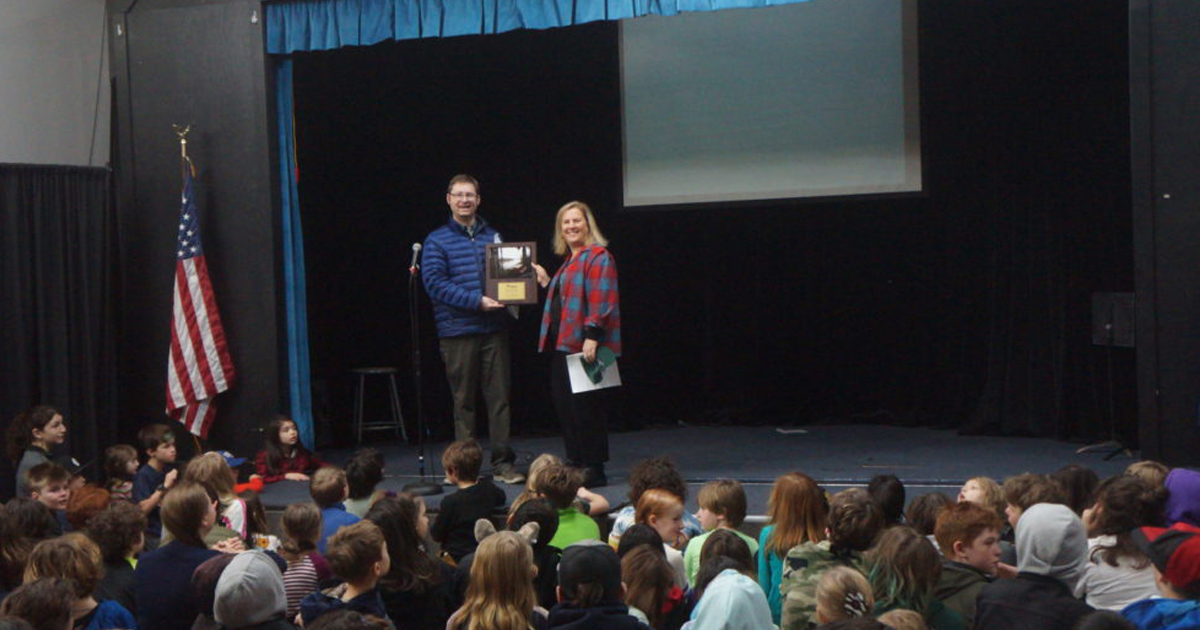 01 Feb

The Cottonwood School Earns the SOLVE 2019 Youth Group Award!

This morning, Quintin Bauer of SOLVE presented Cottonwood with its Youth Group of the Year award during the all-school meeting. He said SOLVE—an Oregon nonprofit dedicated to environmental stewardship—has 30,000 volunteers and 900 separate events per year. And out of that extraordinary group of dedicated volunteers, SOLVE picks a handful to honor for their contributions.

"If you guys weren't out there picking up trash, it would go in the river," Quintin told the Cottonwood community.

Cottonwood has been participating in annual Willamette River cleanups since 2013 as part of its Earth Day celebrations. It began as a project to clean Cottonwood Bay, but now the students, staff, and volunteers work on areas of the river between the Old Spaghetti Factory and Willamette Park.