17 Apr

CSCS 7th and 8th Students on KBOO Radio to Talk About Their Podcast Project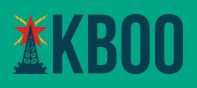 Article Title: "Cottonwood School Student Podcasters"
Date of Article: 04/17/2019
Article Author: Ken Jones
Summary:
Our Radiozine guests today are a group of 7th and 8th grade students from Portland's Cottonwood School of Civics and Science, and their Humanities teacher, Emily Conner. The students recently completed podcasts on the topic Globalization and Food, and entered them in the NPR Student Podcast Challenge. The winners will be announced later this month.
We're fortunate to have Emily and three of the podcast groups here to tell us more about the project and their work. And we'll be playing those podcasts for you — Con Leche, Candy Calamity, and Consider the Vegan. The future of radio is in very good hands!
Image(s):
Author Bio:
Ken Jones writes and produces radio comedy, in addition to doing author interviews and co-anchoring the Monday PM news on KBOO.
---