CSCS FAMILY RESOURCES
Resources and information for current families of The Cottonwood School of Civics and Science.
Thu, May 2nd, 6 – 8:30 pm
Community Board Meeting at CSCS
Light dinner, refreshments & childcare provided
Learn More
Tue, May 7th, 3-6pm
CSCS Art Show at Sean Z Becker Real Estate
—-
Tue, May 21st, All Day
Dough for Dollars Fundraiser
at Hillsdale Pizzicato
Please join us for our first ever Place-based Symposium!
May 30th, 6:00 pm – 7:30 pm at The Cottonwood School
K-8 students share their place-based and civic engagement projects from the 2018/19 school year.
You are welcome to park in the adjacent OHSU parking lot. If full, please use street parking.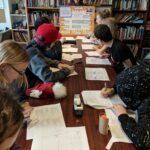 Class Info Pages
Each classroom has individual pages dedicated to sharing information regarding that class about field work, class updates, student pictures, volunteer opportunities and more.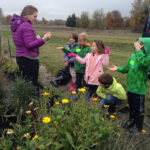 Fieldwork Updates
Want to see what your kids are up to in the field? Check out the fieldwork updates with images by CSCS Fieldwork Coordinator and Place-Based Education Specialist, Sarah K. Anderson.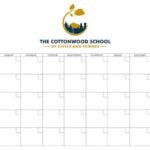 Calendar
View the static PDF of the school calendar to find out what days school is in session and what days there are no school for the current school year.
Volunteers
Each family is expected to volunteer in some way throughout the year and there are plenty of opportunities for anyone willing to give some time.
Place-Based Education
The overarching philosophy of The Cottonwood School of Civics and Science is to create a community of learners that are deeply involved in developing a sense of place.
Learn More